Eau de Parfum & Olio Sublime Profumato Duo Colette
$85.00 $100.00
Eau de Parfum 0.68 fl oz ℮ 20 ml
Olio Sublime Profumato 3.4 fl oz ℮ 100 ml
Scent Type: Warm Floral
Key Notes: Bergamot, Sandalwood, Pink Peppercorn
Personality: Spicy, Mysterious, Seductive
About the Scent: Colette is a warm floral fragrance that sparks your imagination. A tribute to the great poets of the 1940s, Colette is a sensual blend of bergamot, violet, spicy pink peppercorn, and warm sandalwood. It's an alluring indulgence that will inspire you to express your truest self.

Read about our bundles return policy HERE.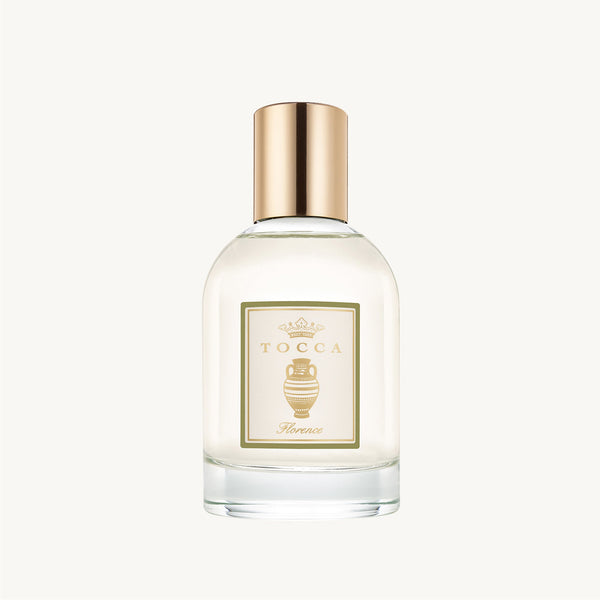 Olio Sublime Profumato Florence 100ml
$54.00
3.4 fl oz ℮ 100 ml 
Floating onto skin like a whisper of silk, our scented dry body oil instantly nourishes, giving skin a soft luminous glow while surrounding the wearer with a light veil of scent.
How to use: Spray directly on skin post-shower or whenever the mood strikes.  Absorbs instantly, leaving your skin velvety smooth, hydrated, and delicately scented.
Key Notes: Bergamot, Pear, Gardenia
Learn more about the scent, the skincare benefits, the product's clean approach, and packaging sustainability.
---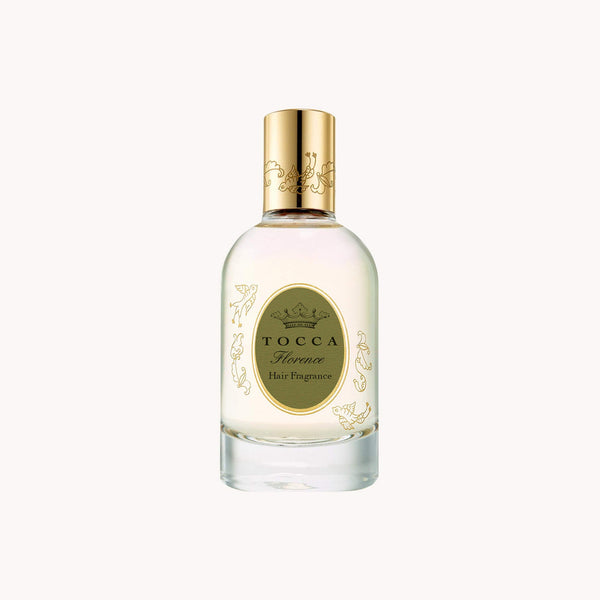 Hair Perfume Florence
$38.00
Inspired by a Parisian sophisticate, Florence conjures memories of old-world Paris. Italian bergamot and crushed violet petals, pair with rich gardenia and blonde woods. TOCCA's lightweight hair fragrance contains a delicate blend of moisturizing oils, providing a veil of fragrance and subtle shine.
---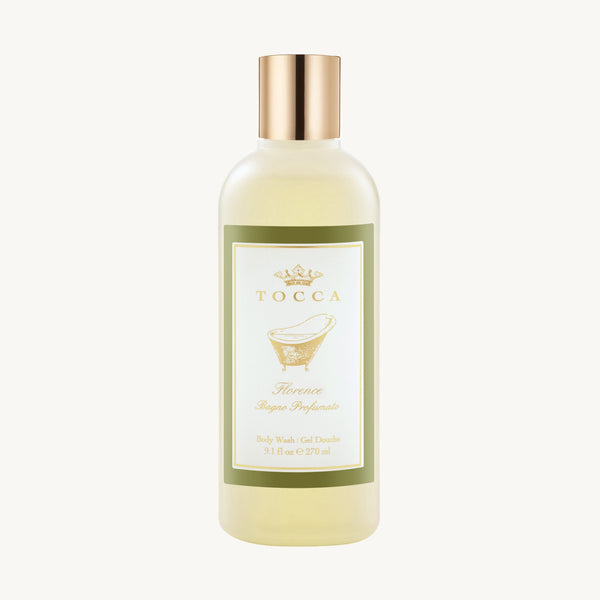 Bagno Profumato Florence
$22.00
9 fl oz ℮ 266 ml
Our Florence Bagno Profumato is a gentle cleansing wash that conditions with the natural essences of olive oil, honey and calendula extracts. A rich lather washes cleanly, leaving even the most sensitive skin soft, supple and lightly fragranced of bergamot and gardenia.
---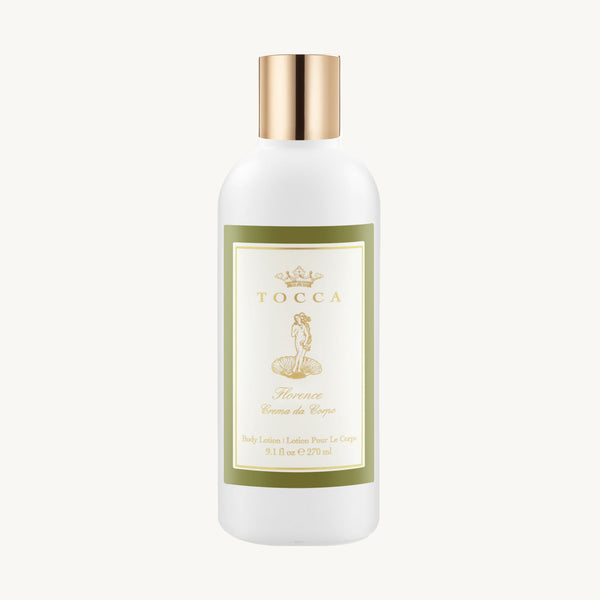 Crema da Corpo Florence
$24.00
9 fl oz ℮ 266 ml
Our Florence Crema da Corpo is an enriched body lotion with natural extracts from sweet almond oil, shea butter and honey to moisturize and soothe dry, sensitive skin. The luxurious formula absorbs quickly, leaving behind silky skin scented of bergamot and gardenia.
---